Games From Black Creatives
We are excited to bring in tabletop games from black game designers and creatives. Our mission here at 3 Gear Studios is to create a diverse and inclusive community of tabletop gamers and artists. Where everyone feels welcome and everyone's voice gets heard. We believe a big part of that means bringing in new voices and perspectives into the gaming community that might not otherwise get heard. Take a moment and browse from our ever-growing selection of games created by talented game designers.
Are you a designer and looking for a community to discuss your ideas with?
We highly recommend joining the Facebook Group BGB - Game Designer Community
New In Stock
Black Card Revoked by Cards For All People
1st - 4th Edition (This game is available inside the shop. )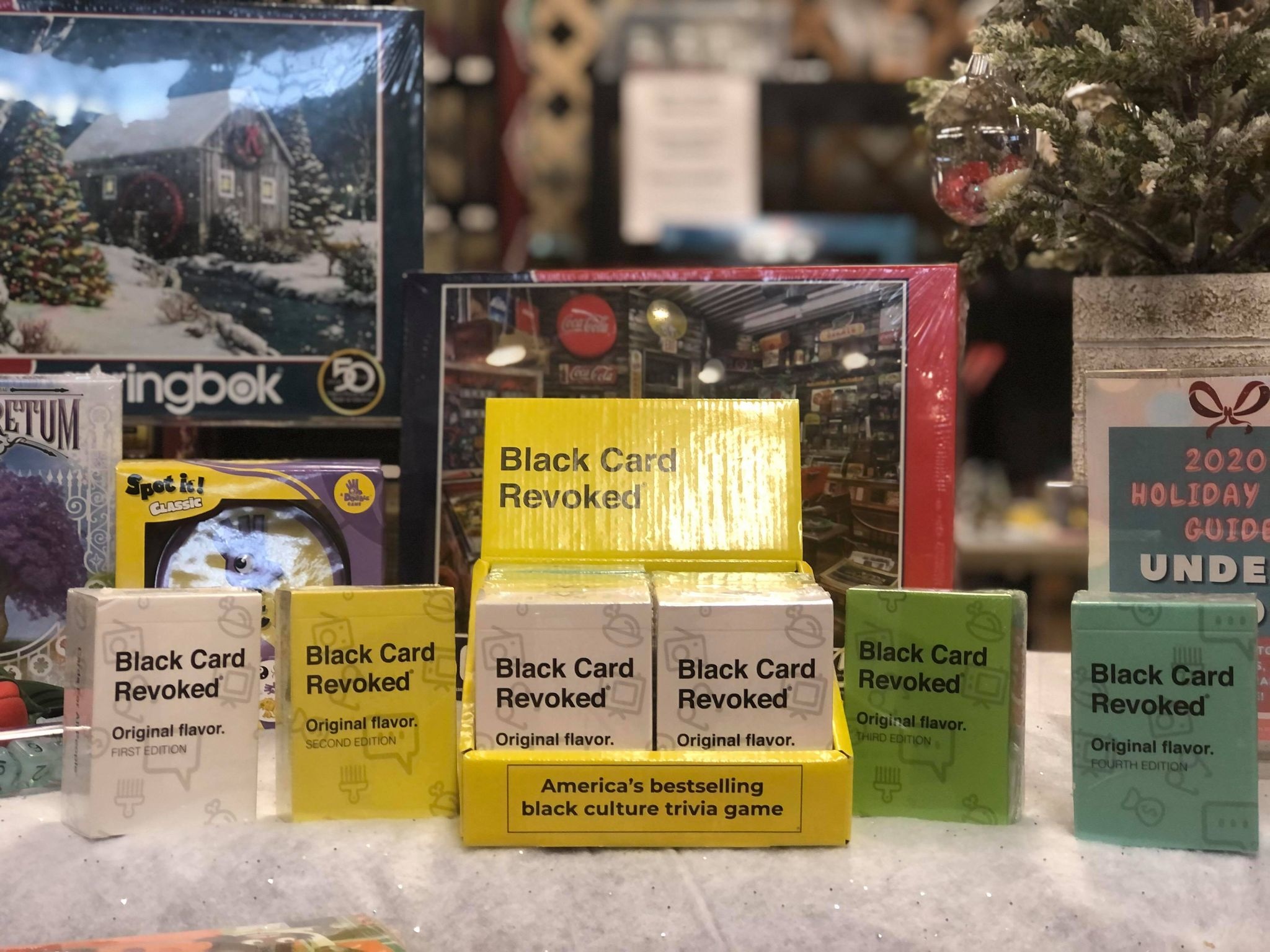 A fun trivia game that is a 2020 Oprah favorite things pick.
Watch Kevin Hart and The Rock Play Black Card Revoked