20 Gifts Under $20
Here is our 2020 Holiday Gift Guide

We have a variety of great tabletop games, puzzles, and accessories as well as handmade unique arts, crafts, and whimsical accessories by 3 Gear Studios Artists that you won't find anywhere else!
We even ship across the USA! Use code freeship at checkout for free shipping on orders of $99 or more.
Thank you for supporting us by shopping small this holiday season. Visit us inside The Historic Savage Mill or The Mount Airy Commons for even more great gifts not on our website.
#smallbusiness #localartists #shopsmall #shoplocal #blackownedbusiness
---
New In Stock!
Black Card Revoked by Cards For All People
1st - 4th Edition - $17.99 each (This game is available inside the shop only - our location)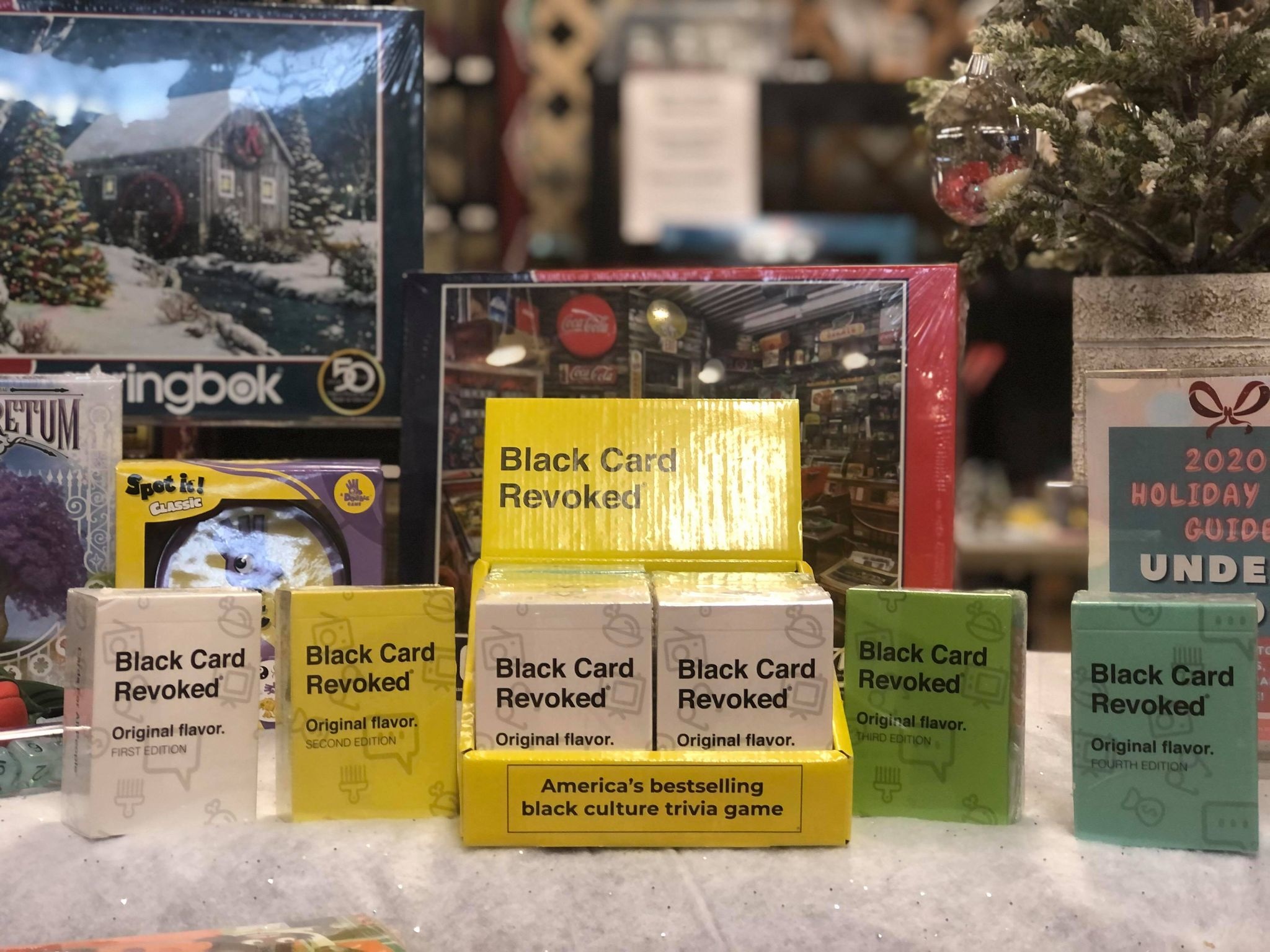 A fun trivia game that is a 2020 Oprah favorite things pick.
---